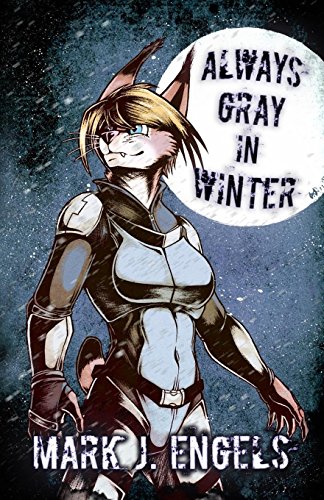 A distant daughter. A peculiar device. A family lineage full of secrets. When werecat Pawlina Katczynski finally resurfaces, her location previously unknown to anyone close to her, the reunion is short of welcomed. Instead, she finds herself thrust tooth and nail—tooth and claw—into a feud between opposing werecat clans as her family and their enemies reignite a battle that has raged for years. Always Gray in Winter invites the reader to join the feud and see if blood is truly thicker than water… (taken from Amazon)
Thank you to the author for providing me with this book in exchange for my honest opinion.
Unfortunately, this book wasn't for me. I don't often read militaristic books, which could have a lot to do with it, but I spent a good chunk of the book feeling confused. The story was told from many different points of view: Hana, Mawro, Pawly, and Lenny to name a few. I struggled to keep track of what was happening to each of them.
I found the idea of feud between two clans interesting, and would have liked to know more about the origin of the feud. While it was a cool jumping-off point, I felt that it could have been explored more.
As I said above, I don't often read military books. Many of the things that are probably completely understandable completely threw me. I had to reread a few sections to make sure I hadn't missed something. There was also a flashback that confused me. I struggled to figure out where the flashback began and ended, if that makes sense.
I did like the idea of werecats being the subject of the book. I'm a big fan of creativity in books, and I must say that this was a very creative concept. However, I'm wondering if it would work better as a graphic novel, or maybe even an anime-style cartoon. Seeing it unfold, as opposed to trying to keep track of the many characters, might clear up some of my confusion.
Have you read this book? What did you think? Maybe I need to read it again? Let me know your thoughts!