I love the idea of playing 6 Degrees of Kevin Bacon, but changing Bacon to Books! Because, honestly, books are better. Thanks to @booksaremyfavoriteandbest for your awesome post ( read here: https://booksaremyfavouriteandbest.wordpress.com/2019/03/02/six-degrees-of-separation-from-the-arsonist-to-tin-man/). This month, the starting point is: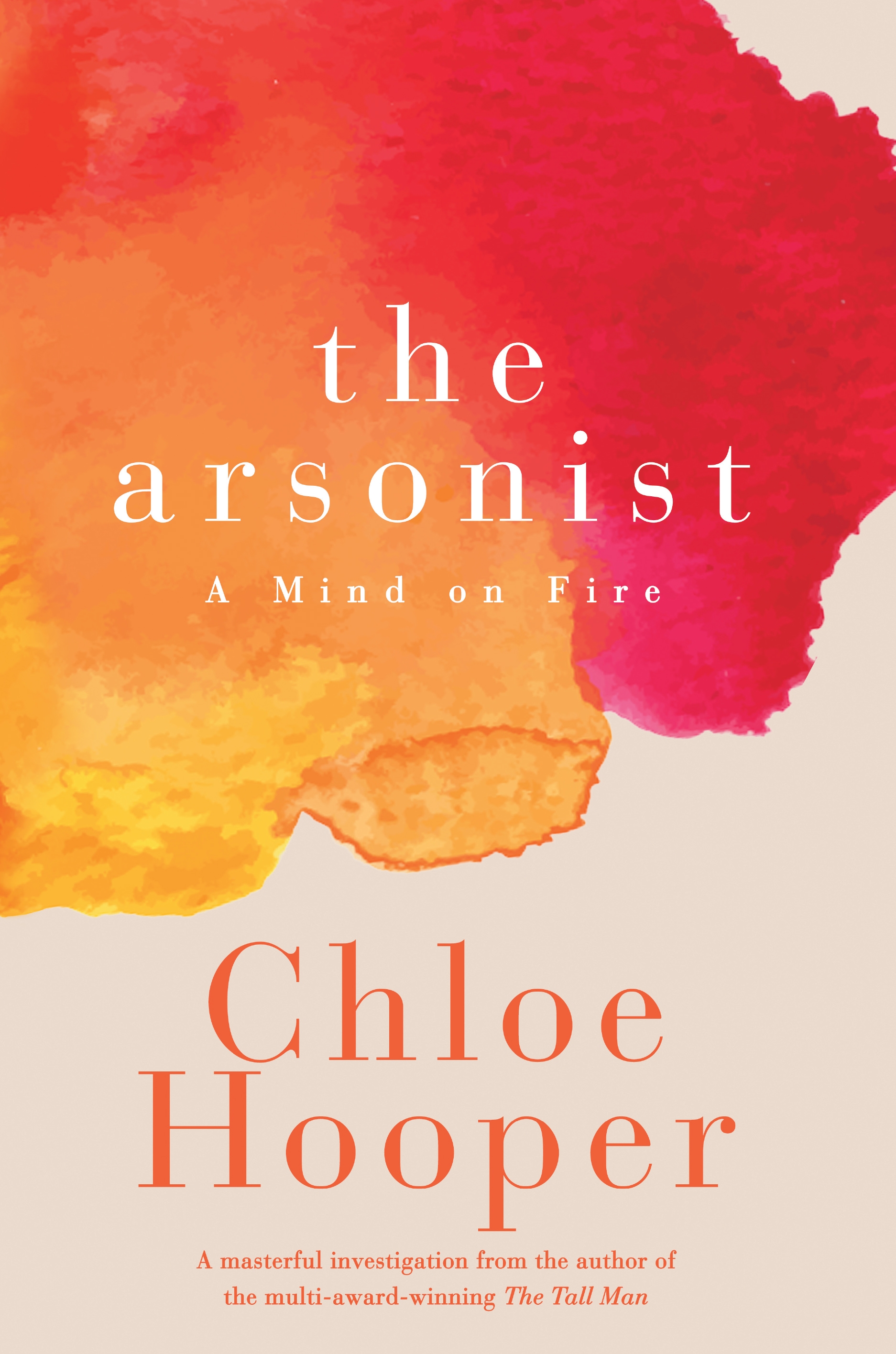 The Arsonist by Chloe Hooper
On the scorching February day in 2009 that became known as Black Saturday, a man lit two fires in Victoria's Latrobe Valley, then sat on the roof of his house to watch the inferno. In the Valley, where the rates of crime were the highest in the state, more than thirty people were known to police as firebugs. But the detectives soon found themselves on the trail of a man they didn't know.
The Arsonist takes readers on the hunt for this man, and inside the strange puzzle of his mind. It is also the story of fire in this country, and of a community that owed its existence to that very element. The command of fire has defined and sustained us as a species – understanding its abuse will define our future.  (taken from Amazon)
I haven't read The Arsonist, although it looks fascinating and will probably be added to my very long tbr list, so my first link is a wee bit tenuous. But go with me here: I promise it will make sense.
Many people died that day, which leads me to:
Love Letters to the Dead: A Novel by Ava Dellaira.
It begins as an assignment for English class: Write a letter to a dead person. Laurel chooses Kurt Cobain because her sister, May, loved him. And he died young, just like May did.
Soon, Laurel has a notebook full of letters to people like Janis Joplin, Amy Winehouse, Amelia Earhart, Heath Ledger, and more–though she never gives a single one of them to her teacher. She writes about starting high school, navigating new friendships, falling in love for the first time, learning to live with her splintering family. And, finally, about the abuse she suffered while May was supposed to be looking out for her.
Only then, once Laurel has written down the truth about what happened to herself, can she truly begin to accept what happened to May. And only when Laurel has begun to see her sister as the person she was–lovely and amazing and deeply flawed–can she begin to discover her own path in this stunning debut from Ava Dellaira, Love Letters to the Dead. (taken from Amazon)
I had mixed feelings about this book. On the one hand, it was a moving coming-of-age book and didn't spare the reader or skirt around hard truths. On the other, it felt overdone and maudlin in an unconvincing way from time to time. I picked it up because there was a recommendation on the cover from Stephen Chobsky, the author of one of my all-time favorite books (The Perks of Being a Wallflower), so maybe I subconsciously set the bar way too high because of that. Either way, it was good but not incredible.
This was another book that had spoke about death, leading me to my next degree:

 Jackaby by William Ritter: 
"Sherlock Holmes crossed with Buffy the Vampire Slayer." -Chicago Tribune Newly arrived in New Fiddleham, New England, 1892, and in need of a job, Abigail Rook meets R. F. Jackaby, an investigator of the unexplained with a keen eye for the extraordinary–including the ability to see supernatural beings. Abigail has a gift for noticing ordinary but important details, which makes her perfect for the position of Jackaby's assistant. On her first day, Abigail finds herself in the midst of a thrilling case: A serial killer is on the loose. The police are convinced it's an ordinary villain, but Jackaby is certain the foul deeds are the work of the kind of creature whose very existence the local authorities–with the exception of a handsome young detective named Charlie Cane–seem adamant to deny. (taken from Amazon)
Switching from heavy fare to lighthearted fun, is the wonderful Jackaby series. I loved this book (read my glowing review:  :https://wittyandsarcasticbookclub.home.blog/2018/12/04/jackaby-by-william-ritter/) ! The mysteries in this series are less than ordinary and one of my favorite characters happens to be a ghost,which is the tie-in from Love Letters to the Dead. You can't get much deader than that. The supernatural creatures in the Jackaby series range from dragons, to the fae, leading me to my next book:
The Wicked King by Holly Black: 
The enchanting and bloodthirsty sequel to the New York Times bestselling novel The Cruel Prince.
You must be strong enough to strike and strike and strike again without tiring.
The first lesson is to make yourself strong.
After the jaw-dropping revelation that Oak is the heir to Faerie, Jude must keep her younger brother safe. To do so, she has bound the wicked king, Cardan, to her, and made herself the power behind the throne. Navigating the constantly shifting political alliances of Faerie would be difficult enough if Cardan were easy to control. But he does everything in his power to humiliate and undermine her even as his fascination with her remains undiminished.
When it becomes all too clear that someone close to Jude means to betray her, threatening her own life and the lives of everyone she loves, Jude must uncover the traitor and fight her own complicated feelings for Cardan to maintain control as a mortal in a Faerie world. (taken from Amazon)
This series is all about the fae, and is quite enjoyable. I much prefer this sequel to the first book (The Cruel Prince) because one of the storylines from book one that really irritated me has been resolved and more time was spent on intrigue and backstabbing, which made for an interesting read.
The talented Holly Black has also co-written several other great books, leading me to:
The Iron Trial (The Magisterium book 1) by Cassandra Clare and Holly Black.

Most kids would do anything to pass the Iron Trial. Not Callum Hunt. He wants to fail. All his life, Call has been warned by his father to stay away from magic. If he succeeds at the Iron Trial and is admitted into the Magisterium, he is sure it can only mean bad things for him. So he tries his best to do his worst, and fails at failing. Now the Magisterium awaits him. It's a place that's both sensational and sinister, with dark ties to his past and a twisty path to his future. The Iron Trial is just the beginning, for the biggest test is still to come…(taken from Amazon)
My fifth grader and I both read this series at the same time. Okay, admission: we raced to see who got to each book first. It got pretty cutthroat there for a bit. Ha ha! This book, while its own storyline, owes a lot to the success of books that take place in a school for magic (I'm referring here, of course, to Harry Potter). It's fun, but does get steadily darker as the series continues.
A big theme of the series is accepting who you are and being that person in a world that is big and scary sometimes, which leads to my final choice:
The Light Between Worlds by Laura E. Weymouth. 
What happens when you return to the real world after being in a fantastical one like Narnia? This YA debut by Laura E. Weymouth is perfect for fans of Melissa Albert's The Hazel Wood and Lev Grossman's The Magicians.
Six years ago, sisters Evelyn and Philippa Hapwell were swept away to a strange and beautiful kingdom called the Woodlands, where they lived for years. But ever since they returned to their lives in post-WWII England, they have struggled to adjust.
Ev desperately wants to return to the Woodlands, and Philippa just wants to move on. When Ev goes missing, Philippa must confront the depth of her sister's despair and the painful truths they've been running from. As the weeks unfold, Philippa wonders if Ev truly did find a way home, or if the weight of their worlds pulled her under.
Walking the line between where fantasy and reality meet, this lyrical and magical novel is, above all else, an exploration of loss and healing, and what it means to find where you belong. (taken from Amazon)
One of the books I'm currently reading, I can't say a ton about it because I haven't finished it yet. It definitely fits in the vein of learning to be who you are and finding your place. My thought on it right now is that it's beautiful but very, very sad. I have a sneaking suspicion that there will be tears from me at some point.
So, there's my six degrees from The Arsonist to The Light Between Worlds. Have you read any of these? What did you think?
You should play too! Just start with the Arsonist. I'm curious to see where people will end up.